Individual License:
$2,550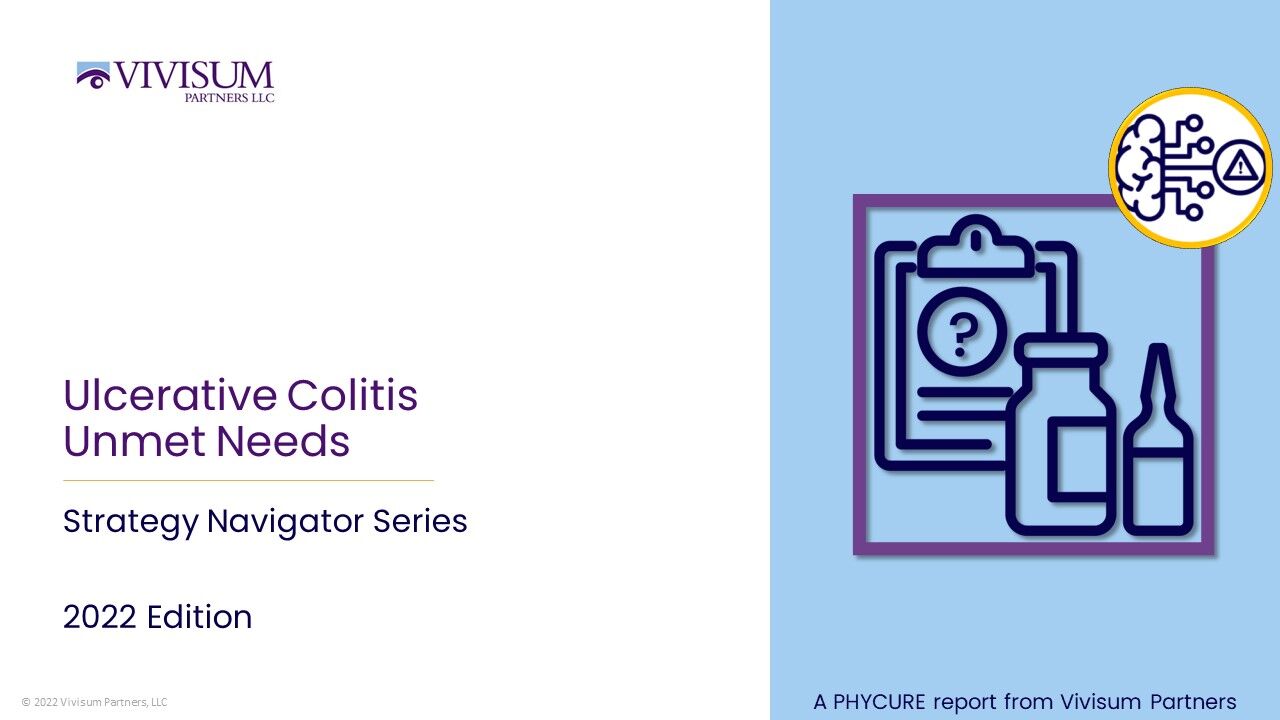 Though neurologists have powerful options to treat multiple sclerosis, the HCPs surveyed for Multiple Sclerosis Unmet Needs identify key market gaps in the current clinical landscape. These market gaps are what lead to some significant ambivalence among HCPs about their overall treatment armamentarium.
While current multiple sclerosis medications meet neurologists' highest priority needs, such as efficacy and safety. Some, however, are just barely doing so. Clinical attributes such as market access for critical drugs and manufacturer support leave some neurologists wanting better solutions. Additionally, dosing and tolerability for current multiple sclerosis treatments leave some neurologists waiting on new alternatives.
The market insights contained in Multiple Sclerosis Unmet Needs emphasize the biggest MS market gaps and identify current pipeline therapies that aim to fulfill neurologists' unmet needs. This strategy guide also identifies which pipeline therapies will compete most significantly against existing treatments within these areas of highest clinical need.
Clinical Attributes Analyzed
Access
Dosing
Efficacy
Safety
Support
Tolerability
Pipeline Treatments Analyzed
Evobrutinib
Vidofludimus Calcium
Tolebrutinib
Naltrexone Hydrochloride
Divozilimab
Orelabrutinib
Bee venom
Strategic Questions Answered about Multiple Sclerosis Medications Gaps
Physician Satisfaction: How satisfied are physicians with the current multiple sclerosis treatment armamentarium?
Gap Analysis: Where are the biggest unmet needs among current treatments in efficacy, safety, dosing, tolerability, access, and support?
Pipeline Expectations: How do neurologists expect pipeline therapies to fill current gaps in efficacy, safety, dosing, tolerability, access, and support?
Summary of Strategic Insights around Multiple Sclerosis Medications Gaps
While access and support are the least important clinical attributes, they are also the attributes with the highest rates of dissatisfaction. Neuros perceive Tecfidera as among the best in both access and support.
Evobrutinib is the most recognizable MS pipeline therapy. Neuros expect its best attributes to be efficacy and safety, giving it an advantage in an efficacy-driven MS paradigm.
Neuros who are familiar with Tolebrutinib expect it to also compete on efficacy, followed by dosing. However, as with any pipeline product, Neuros have doubts about access.
Benefits of Purchasing Multiple Sclerosis
Medications Gaps
Cost-efficient data on HCPs' multiple sclerosis unmet needs to guide commercial decisions, launch strategy and brand positioning.
Insights about the greatest areas of need within the current multiple sclerosis market gathered directly from in-depth interviews and surveys of more than 125 neurologists
A complimentary 30-minute workshop with you (and your team)
Unlimited support from Vivisum's multiple sclerosis strategist for 1-year.
Table of Contents
Executive Summary – 5
Research Methodology: Robust Insights from US Neurologists – 6
The Strategic Six: Key Insights About Unmet Needs in the MS Marketplace – 7
Gap Analysis of MS Clinical Needs – 8
Unmet Needs Landscape – 9
Satisfaction with Current MS Armamentarium – 10
Clinical Attributes with Highest Satisfaction – 11
Clinical Attributes with Highest Ambivalence – 12
Clinical Attributes with Highest Dissatisfaction – 13
Importance of Attributes in Rx Decisions – 14
Brand Alignment with Unmet Needs – 15
Brands Best Aligned with Efficacy Needs – 16
Brands Best Aligned with Safety Needs – 17
Brands Best Aligned with Tolerability Needs – 18
Brands Best Aligned with Dosing Needs – 19
Brands Best Aligned with Access Needs – 20
Brands Best Aligned with Support Needs – 21
Pipeline Alignment with Unmet Needs – 22
Pipeline Product Familiarity – 23

Evobrutinib Competitive Outlook – 24
Evobrutinib Superiority Expectations – 25
Evobrutinib Parity Expectations – 26
Evobrutinib Inferiority Expectations – 27

Tolebrutinib Competitive Outlook – 28

Tolebrutinib Superiority Expectations – 29
Tolebrutinib Parity Expectations – 30
Tolebrutinib Inferiority Expectations – 31

Naltrexone Hydrochloride Competitive Outlook – 32

Naltrexone Hydrochloride Superiority Expectations – 33
Naltrexone Hydrochloride Parity Expectations – 34
Naltrexone Hydrochloride Inferiority Expectations – 35

Orelabrutinib Competitive Outlook – 36

Orelabrutinib Superiority Expectations – 37
Orelabrutinib Parity Expectations – 38
Orelabrutinib Inferiority Expectations – 39

Vidofludimus Calcium Competitive Outlook – 40

Vidofludimus Calcium Superiority Expectations – 41
Vidofludimus Calcium Parity Expectations – 42
Vidofludimus Calcium Inferiority Expectations – 43

Divozilimab Competitive Outlook – 44

Divozilimab Superiority Expectations – 45
Divozilimab Parity Expectations – 46
Divozilimab Inferiority Expectations – 47

Bee Venom Competitive Outlook – 48

Bee Venom Superiority Expectations – 49
Bee Venom Parity Expectations – 50
Bee Venom Inferiority Expectations – 51
Contact – 52
Complete the form below for a sample of this research.