Multiple Sclerosis Market Landscape
Individual License:
$19,450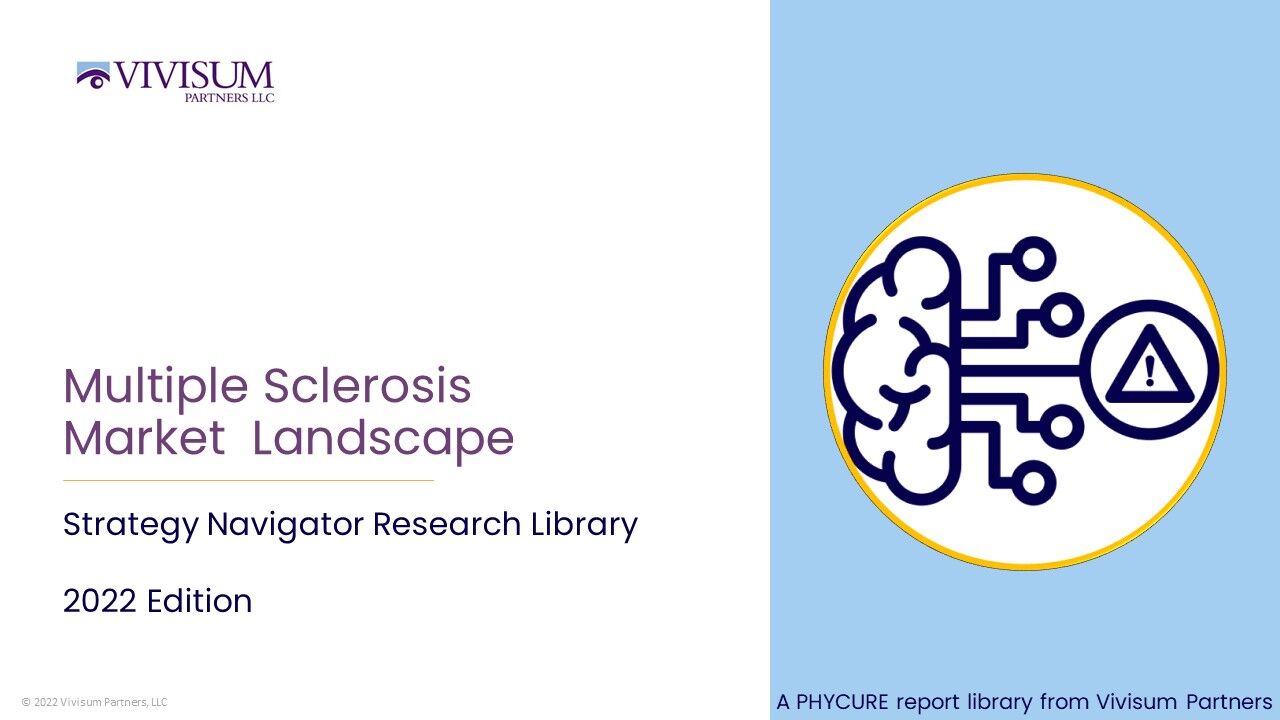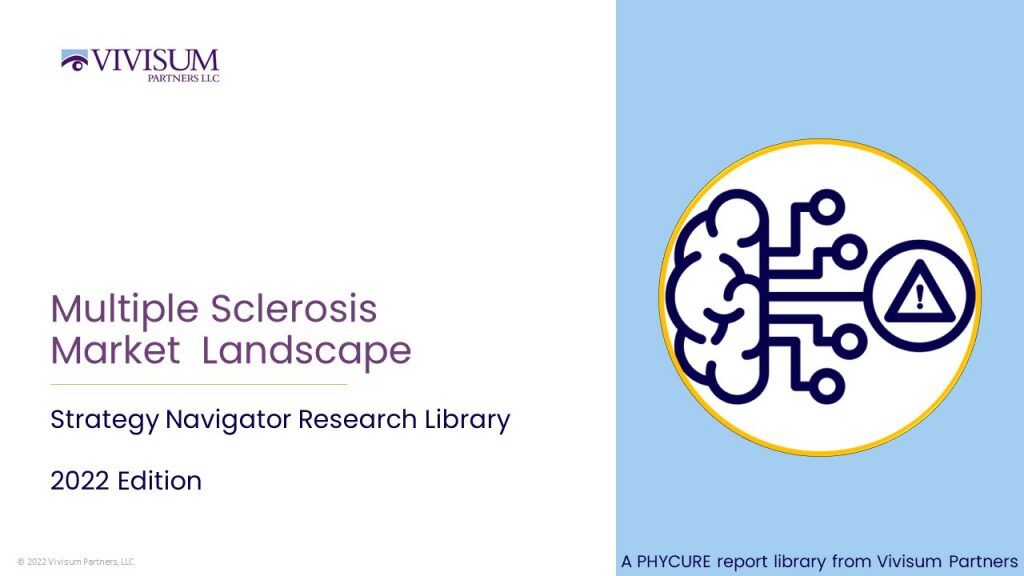 For multiple sclerosis brand leaders who need comprehensive market insights, the Multiple Sclerosis Market Landscape offers in-depth analysis of US neurologists perceptions, beliefs, prescribing habits and intentions over the next 12 months. The strategic analysis contained in this library spans the range of multiple sclerosis treatment options, such as S1Ps and immunomodulators to more advanced treatments, such as biologics. And with new pipeline therapies on the horizon, the market for relapsing remitting multiple sclerosis treatments is likely to change quickly.
The 20 strategy guides and brand navigators in this research library cover every aspect of the multiple sclerosis marketplace. The seven strategy guides are built from Vivisum's proprietary PHYCURE tactical framework that is designed to support existing and launching drugs' brand strategies. The library's strategy navigators cover the following brand dimensions:
Target patient
Prescription treatment journey
Competitive set
Unmet needs
Clinical benefits
Emotional brand attributes
Future market landscape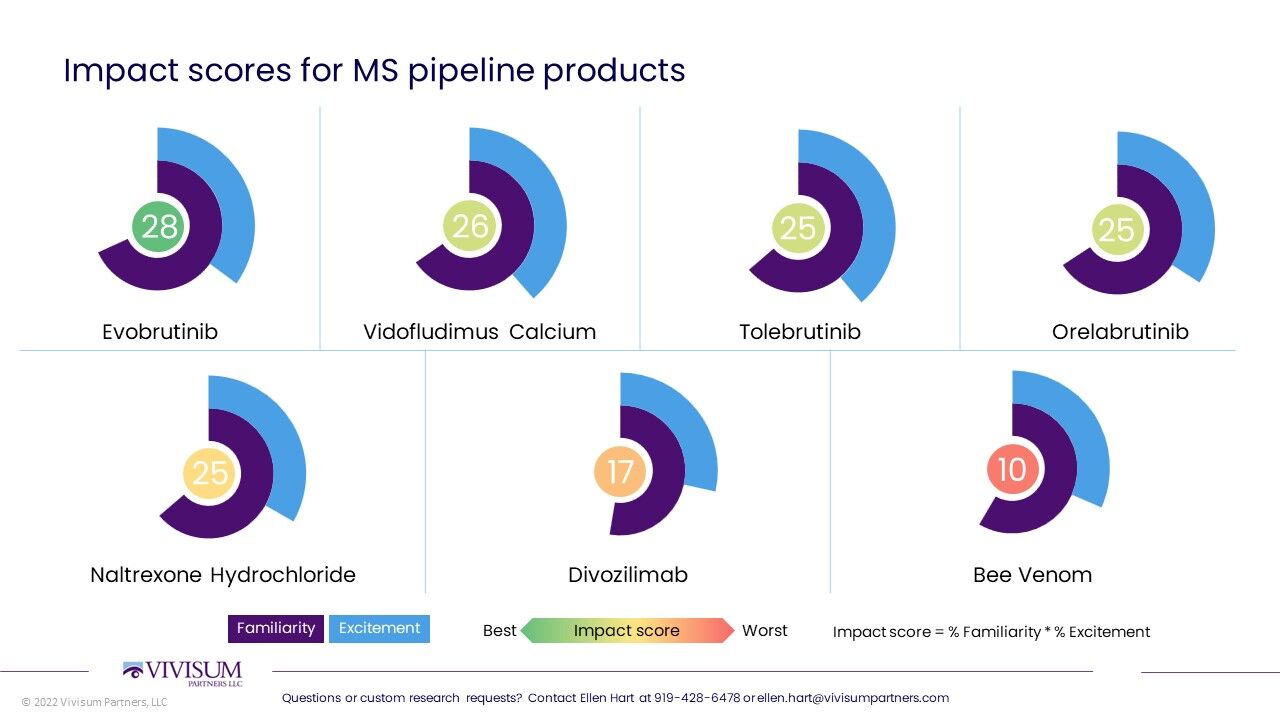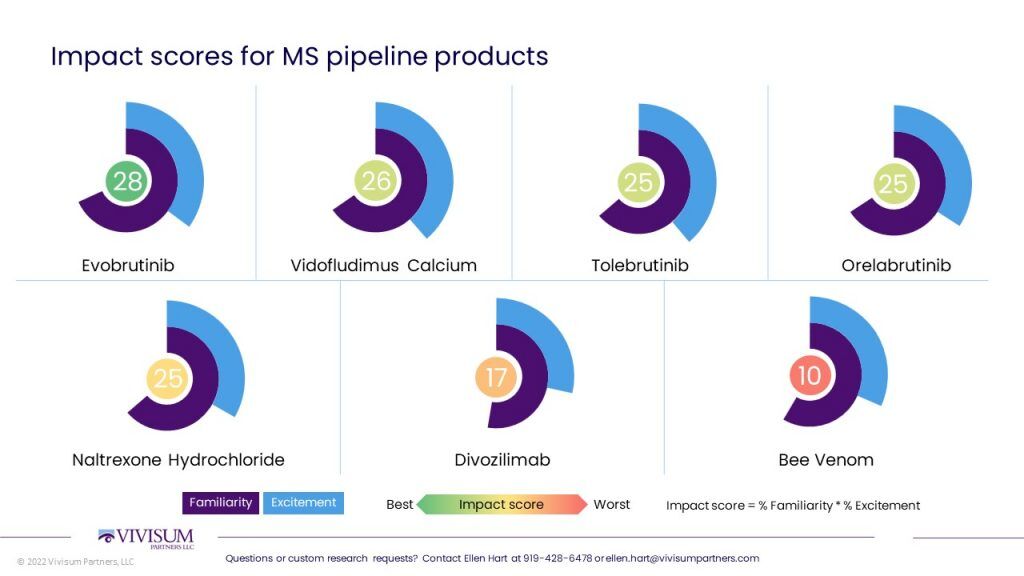 The Multiple Sclerosis Market Landscape research library provides an in-depth analysis of the current and emerging trends impacting the MS marketplace. The 20 reports that compose this library reveal US Neurologists' up-to-date perspectives and expectations of the multiple sclerosis marketplace. This library provides affordable, premium insights about the multiple sclerosis market for MS brand executives, as well as teams developing pipeline MS treatments.
Branded Treatments Analyzed
Aubagio
Bafiertam
Gilenya
Kesimpta
Lemtrada
Mavenclad
Mayzent
Ocrevus
Ponvory
Tysabri
Tecfidera
Vumerity
Zeposia
Pipeline Treatments Analyzed
Bee venom
Evobrutinib
Divozilimab
Naltrexone
Orelabrutinib
Tolebrutinib
Vidofludimus
Strategic Questions Answered about Multiple Sclerosis Market Landscape Research Library
Patient selection: What are the key patient characteristics that drive HCP prescription decisions among MS treatments?
Treatment journey: What are the milestones that shape physician treatment decisions along the MS patient journey?
Competitive landscape: How are MS brands competitively positioned? Who are the top 2 – 3 competitors for each of the top brands within the MS treatment landscape?
Where are the biggest unmet needs among current treatments in efficacy, safety, dosing, tolerability, access, and support?
Clinical perceptions: How do physicians perceive current MS brands in terms of their efficacy, safety, dosing, tolerability, access, and support?
Brand personalities: What is the unique personality of current multiple sclerosis brands?
Pipeline: How do physicians perceive pipeline therapies in terms of their efficacy, safety, dosing, tolerability, access, and support?
Summary of Strategic Insights around Multiple Sclerosis Market Landscape Research Library
While Ocrevus leads in patient share, it is not dominating, and MS brands seem to be relatively evenly distributed in patient share. Indeed, Kesimpta seems to be the one most rapidly gaining share.
Genentech's only MS asset is Ocrevus, one of the most well-regarded products in the space. Its reputation stands alongside more established companies like Biogen and Novartis.
Neuros expect Kesimpta to see the most significant growth in prescription volume compared to competitors. Access concerns have limited its patient share compared to its competitors.
Tysabri and Lemtrada have, by far, the least favorable perceptions of their safety profiles due to their risk of infections.
Overall, Gilenya retains its respect as a safe and effective therapy that helps to improve lives, evoking emotions of compassionate leadership.
More Neuros say they are familiar or very familiar with Evobrutinib than any other pipeline treatment. They expect it to have better efficacy, safety, and tolerability than competitor treatments.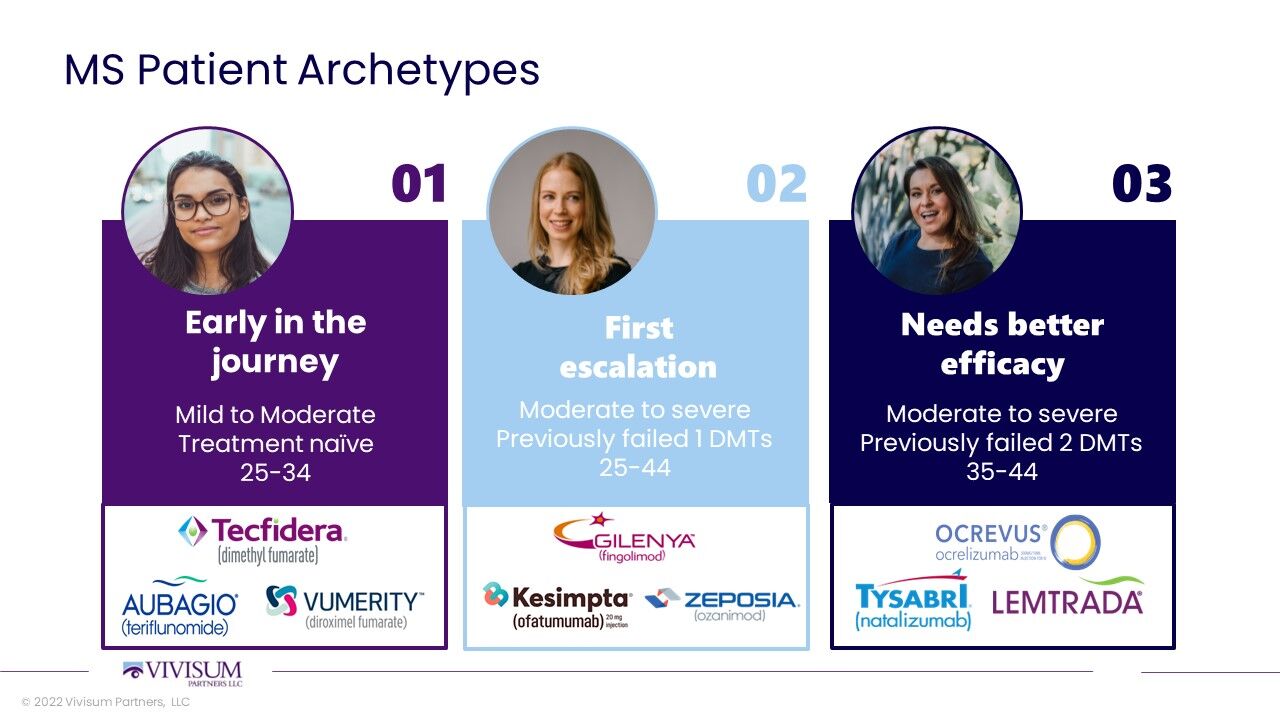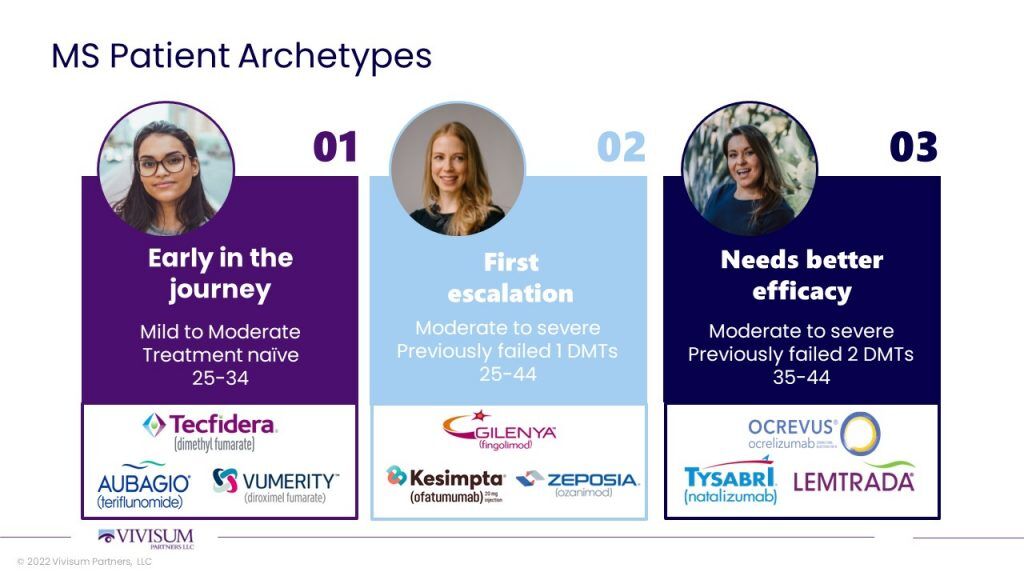 Benefits of Purchasing Multiple Sclerosis Market Landscape Research Library
Cost-efficient analysis about the multiple sclerosis market landscape to support brand building and strategic marketing decisions.
Insights drawn from in-depth interviews among US KOLs and surveys of more than 125 neurologists
A complimentary 30-minute workshop with you (and your team)
Unlimited support from Vivisum's multiple sclerosis strategist for 1-year.
Complete the form below for a sample of this research.