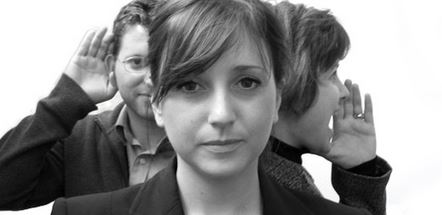 Silos: a dirty word that lovers of innovation and collaboration shudder to hear. Many in the market research industry struggle with this problem in their departments. While market research can have far reaching implications for many areas of the organization, lack of communication between departments means that insights can go unnoticed and unused.How do market researchers avoid this? Again and again, it comes back to interpersonal communication skills.
Engagement = communication: It's the simple stuff like CC'ing the same people on an email or including people on regular meeting updates that can really make a difference. For instance, if your organization has regular status updates, make sure that everyone at the table has a clear understanding of where your different stakeholders are and where you can expect your part to come in. Simply nurturing the communication loop to ensure that the entire group involved and everyone is included in the whole way through sets the tone for future integration of market research. It doesn't have to be anything magical; simple actions can go a long way in creating a more cohesive unit.
Breaking down the silos: Engagement and breaking down silos requires interpersonal communication. Sometimes just saying hello and developing a personal relationship beyond a name on an email or a voice on a phone makes further organizational engagement that much easier. For many, that's a big step. It requires a certain element of selling yourself. Your customers in many ways are other people in the organization. You have to sell the value that you bring to the table. For instance, if you are getting to know a new area of the business, be sure to leverage the success you have had in the past and make it known that you are well positioned to deliver the same value.[pullquote]How do market researchers avoid this? Again and again, it comes back to interpersonal communication skills.[/pullquote]
The bottom line is this: no amount of organization structure or high quality market research is going to bring about the amount of engagement that you want from your stakeholders. At the end of the day, it's all about relationships. Once you have those in place, the rest will come surprisingly easy.
Ellen Hart
is a Director at Vivisum Partners. She specializes in in-depth qualitative research in healthcare and nonprofit fields. Email Ellen at
ellen.hart@vivisumpartners.com
Sign-Up for Our Newsletter
Stay in touch with the latest and greatest news from Vivisum Partners.