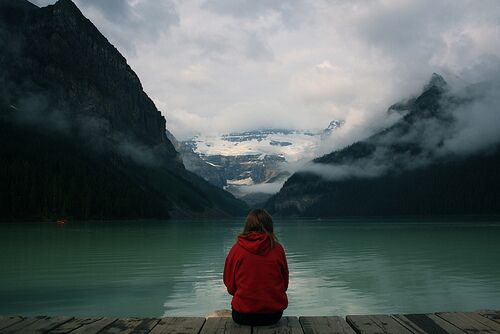 So, what is human-centered design? HCD pioneer, IDEO, defines it as a process that starts with the people you're designing for and ends with new solutions that are tailor-made to suit their needs[1]. Ideally, human perspectives are integrated into every step of problem-solving and implementing solutions. Here, the design process takes on a real-world approach/perspective by relying on four key steps:
Research;
Ideation;
Prototyping; and
Testing
The last few years have seen design thinking spread across organizations of all kinds, from education to corporations and governments. Design thinking involves a multi-stepped approach to solving complex problems, with no problem too large or ambitious.
Where the Trend is Going
Increasingly, marketers are utilizing HCD. Manufacturers and service providers are using the design approach to engage customers as well as align product, placement, pricing, and promotion strategies. Systems designed using HCD can improve the overall quality of products or services as evidenced by
increased productivity of users and operational efficiency of organizations;
reduced training and support costs;
increased usability and accessibility for people with a wider range of capabilities;
improved user experience;
reduced discomfort and stress;
enhanced competitive advantage thereby improving brand image; and
When integrating a HCD approach, modern marketing has five primary analysis tools to consider. Each provides an opportunity to explore product design, content/messaging, and digital interaction.
Behavioral Insight Research: What impacts consumers' buying behaviors? This approach provides deep insights into new behaviors influencing choices and decisions in a digital world.
Personas: Designed to serve as common views of users, customers, and buyers, they provide a human-centered face to the behaviors and goals of key stakeholder groups. Modern marketers must distinguish target buyer profiles from personas that convey a deeper understanding of behaviors and goals influencing purchase decisions.
Scenarios: A scenario is the story of your users, customers, and buyers from a "day-in-the-life" perspective. Scenarios highlight how personas face challenges and situations. In the context of 21st-century digital transformations, they articulate how modern buyers adopt new behaviors.
Mental Models: Mental models are attitudes, beliefs, perceptions, and imagery influencing a person's view of how they see the world. Mental models are known to play a considerable role in consumers' purchasing decisions. From a qualitative research perspective, mental models identify gaps between users'/customers' beliefs and facts.
Interactive Scenario Modeling: Modeling helps marketers understand the activities, interactions, and complicated processes buyers are most likely to perform and desire. Given the rise of content consumption and new technologies, modeling current and future interactive scenarios provides direction on how to connect with users and customers in a modern digital world.
Implications for Market Research
As changes in the [digital] economy continue to accelerate rapidly, organizations are faced with the challenge of how to understand modern consumers and their buying habits. Identifying ways to connect with individual users and buyers remains the supreme challenge. Gaining strategic insights into this challenge requires an approach focused on human behavior and the myriad of ways in which consumers interact with content and product design. Thus, incorporating a human-centered design approach paves the way for human-centered marketing.
Vivisum's Take
The concept of human-centered marketing (HCM) is gaining traction amongst marketing professionals. Successful adoption of this approach and integration of HCD analysis tools are key to establishing a competitive advantage in the marketplace. In today's rapidly changing economy, how will marketers differentiate products and services as a means of increasing market share and driving revenue? An increasingly credible method will be strategic execution of human-centered design and marketing. Do you want to drive results, increase revenues, and grow market share? Empower your marketing insights by designing human-centric research experiences. In order to understand consumers' motivations, preferences, and buying habits, marketers should consider employing human-centered design: To truly know your consumer, you have to think and act like them.
[1] http://www.designkit.org/human-centered-design Accessed 8/23/2017
Sign-Up for Our Newsletter
Stay in touch with the latest and greatest news from Vivisum Partners.