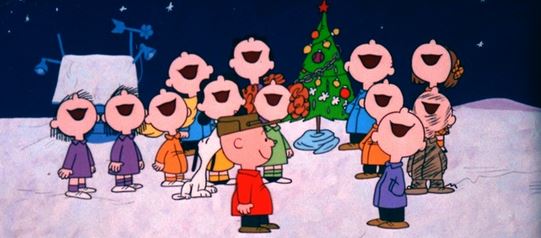 As the end of the year approaches and we see the home stretch of 2013 approaching, it's easy to forget in the hustle the importance of reflection and gratitude. To be honest, our journey over the past few years is almost reminiscent of the Charlie Brown tree. Only a few years ago we began as one person's idea, shapeless and vague. But with a little tender loving care from everyone involved, we have been able to transform into something robust and impactful. 2013 has been a pivotal year for Vivisum. We welcomed our newest hire, Shirley Stoltenberg, as Consultant and Director of Research (R)evolutions. Shirley has brought new energy and vitality to the company in ways we never expected. We've deepened our philanthropy strategy, delving into the social entrepreneurship world in Durham through Bull City Forward and Clarity Project. Our values around 'fearless exploration' were tested this year, as we gave a lot of thought to who were are as a company and who we will be. But most of all, we realized that through this incredible journey of coming into our own as a business, we would not be where we are today without each one of our friends, clients, and partners. Each of you has had an incredible impact on us, and in the spirit of our first value 'genuine human connection', we want to extend our gratitude and warmest wishes to each of you during the holiday season. We look forward to working with you and for you for many years to come.
Happy Holidays!
Dan, Ellen, and Shirley
Ellen Hart
is a Director at Vivisum Partners. She specializes in in-depth qualitative research in healthcare and nonprofit fields. Email Ellen at
ellen.hart@vivisumpartners.com
Sign-Up for Our Newsletter
Stay in touch with the latest and greatest news from Vivisum Partners.