FAANG Self Funded Study: Apple Brand Personality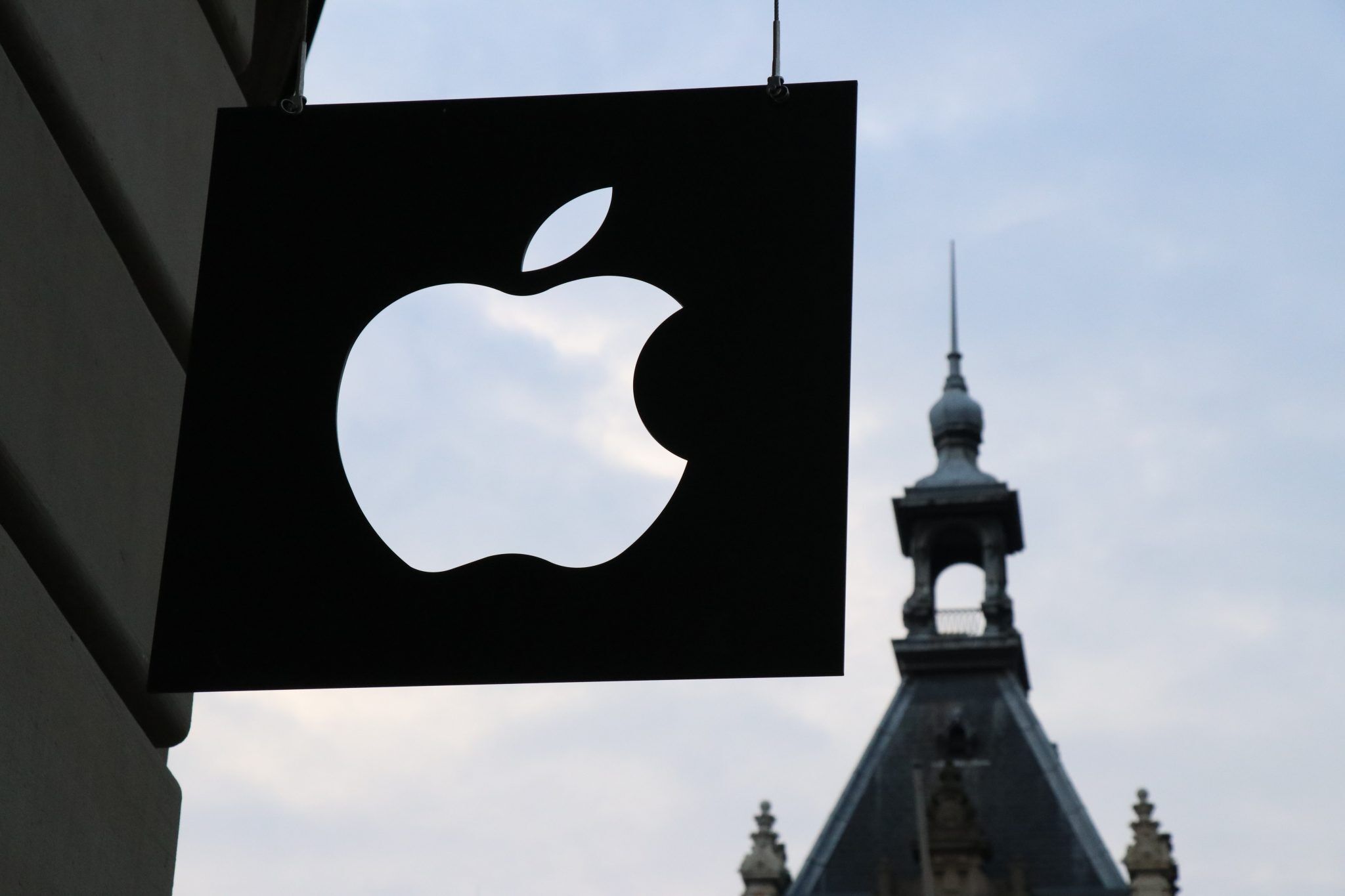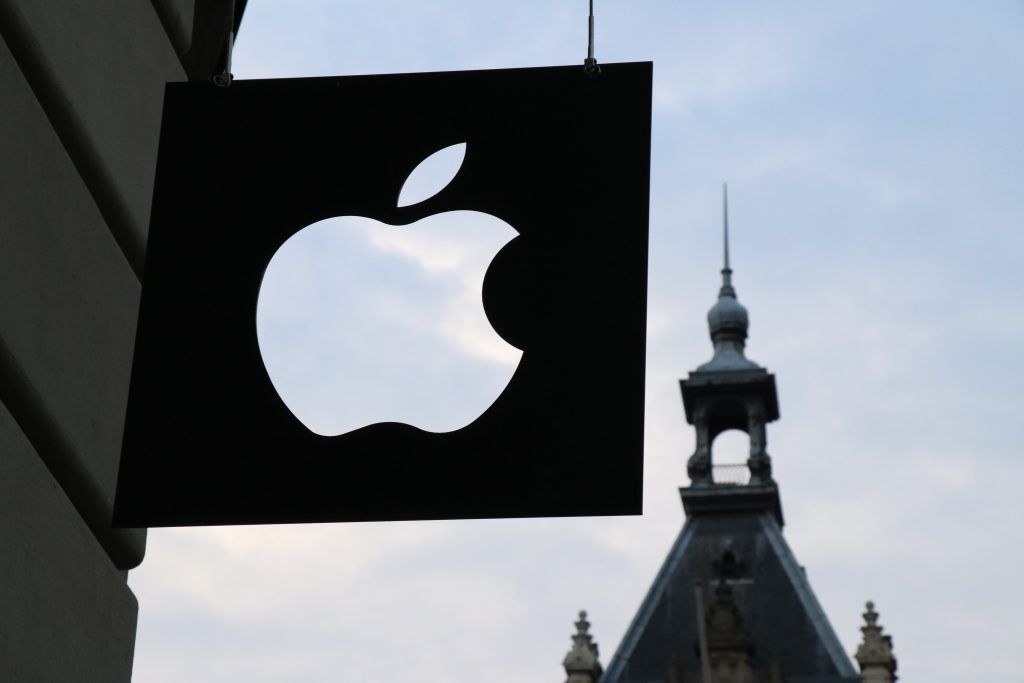 Vivisum recently conducted a self-funded research study to understand the personalities of major technology brands under the FAANG acronym: Facebook, Amazon, Apple, Netflix, and Google. Our team used this research to explore two main questions:
• What personalities do consumers associate with each brand?
• Which experiences are most influential in shaping brand perceptions?
Apple Brand Personality
When it comes to Apple, users feel a sense of brand loyalty to its aesthetic features and modern hardware. This adherence to simplicity is occasionally overshadowed by users' fear of data collection.
Those with positive notions associate the Apple brand personality with the characters of Spock and Dory. Users view Apple's interface as empowering and useful. Seamless innovation and integration remind users of Spock's ability to recall and use knowledge at ease. Others characterize the Apple brand personality as Dory; their definition of aesthetics and uniqueness recalls Dory's fun individuality. These traits conjure feelings of brand loyalty and keep users coming back for more Apple products to integrate into their lives.
Alternately, users believe there are aspects of the Apple brand personality that are manipulative in nature like Ursula or Darth Vader. Users sometimes feel that Apple is taking advantage of them for their data like the scheming Ursula or pulling people into their worldview like Darth Vader.
Although some are worried about Apple's use of their personal information, most view its iconic products as integral in their lives and technology use. Most believe that the usability and interface of Apple's products far outweigh their worries, giving them the experience they are promised.
Vivisum's FAANG study guided respondents through a projective exercise to choose the character that best represents each of the brands. Click on the images below to learn more about Vivisum's Apple brand personality analysis and how users characterize this popular tech brand.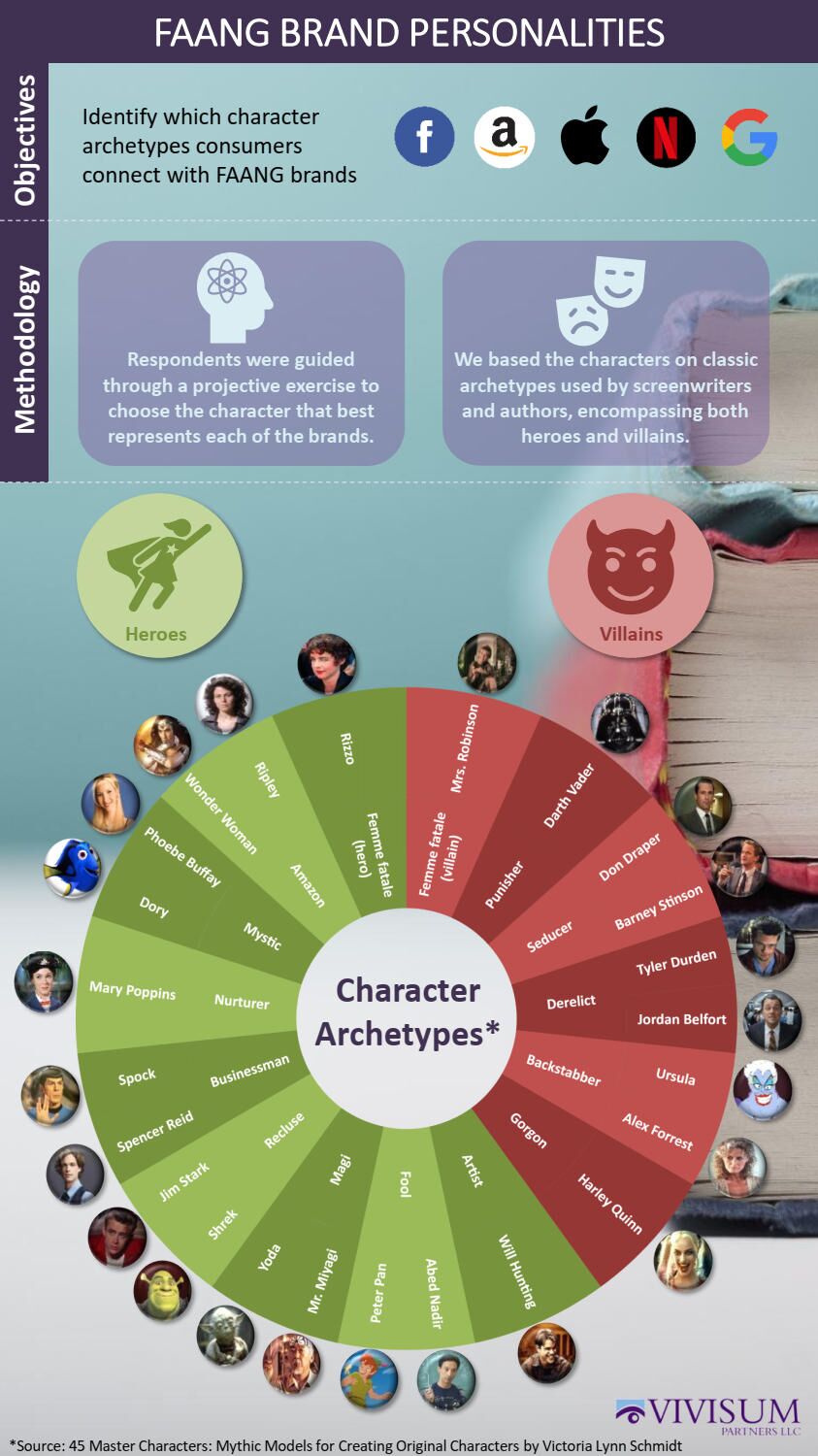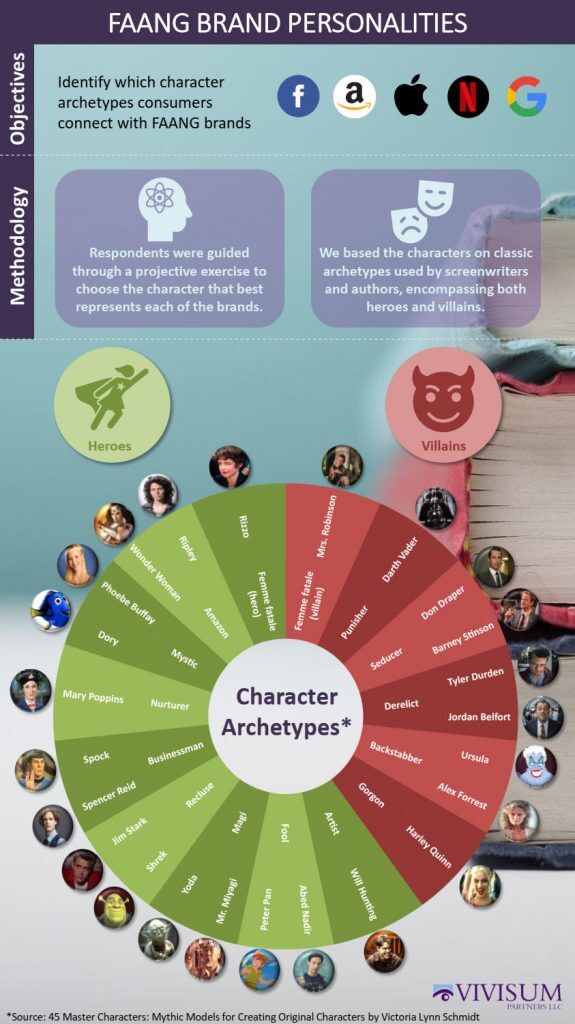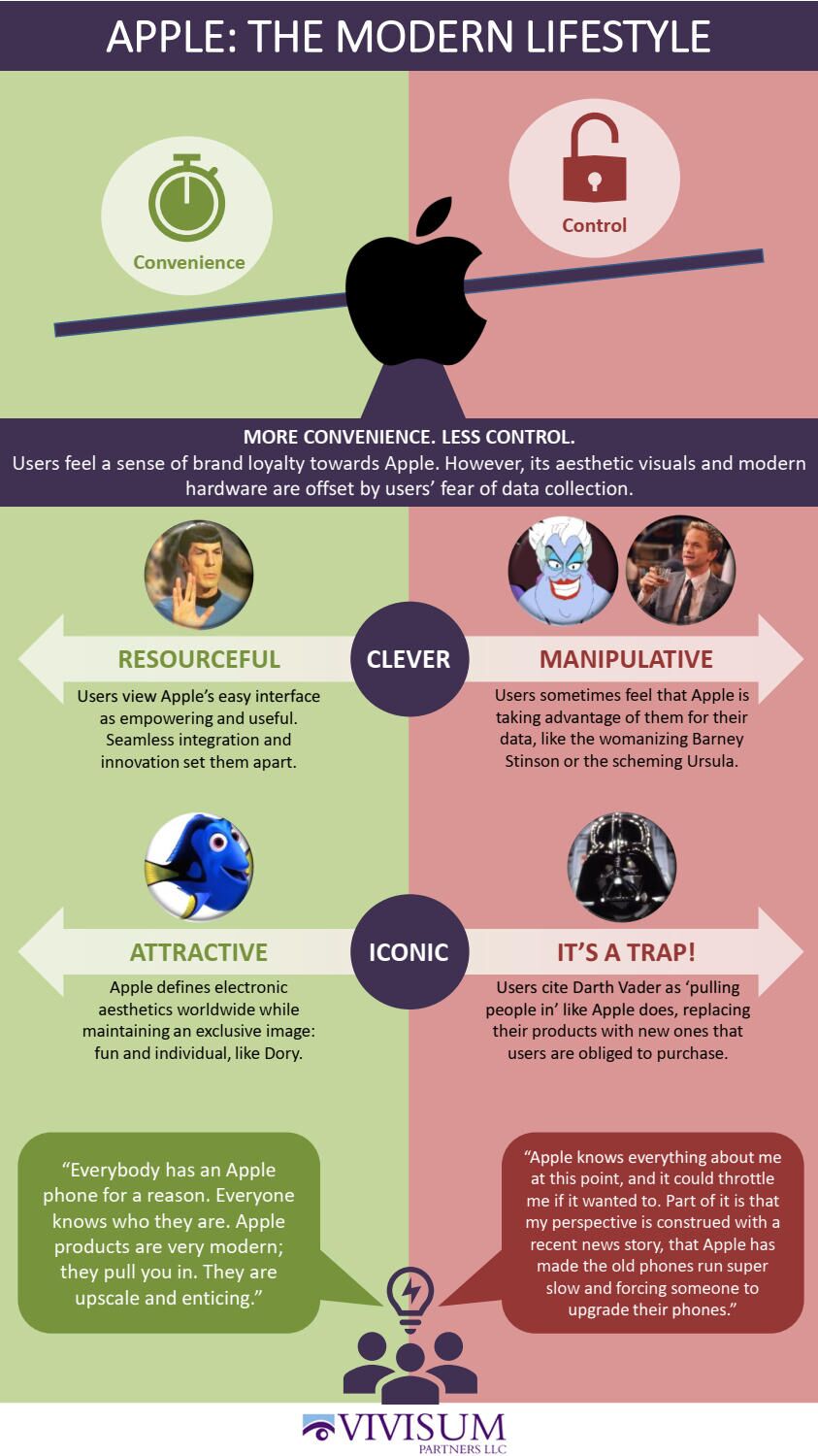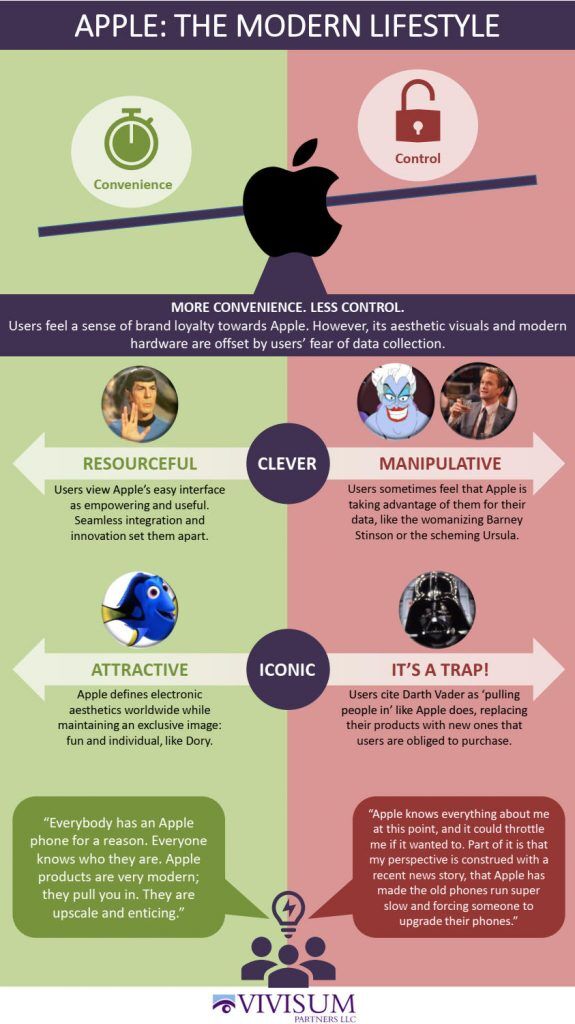 Patrick Brunell is a Director at Vivisum Partners. Patrick specializes in market research moderation and project management. Email Patrick at
patrick.brunell@vivisumpartners.com
Sign-Up for Our Newsletter
Stay in touch with the latest and greatest news from Vivisum Partners.